About Flying Rug
Flying Rug is a family run, independent business. We offer an excellent service to commercial and domestic customers at unbeatable rates and operate in County Dublin, Wicklow and the surrounding area. Our technicians are highly trained,friendly and professional. No effort is spared when delivering the best cleaning service to our clients.
The carpets in your home experience wear and tear on a daily basis and this can make them appear dirty over time. Small stains may be removed with a household cleaner. However, to give carpets and furniture a deep clean and to remove stubborn stains, a professional service will do this by removing dust,dirt,stains,allergens and bacteria.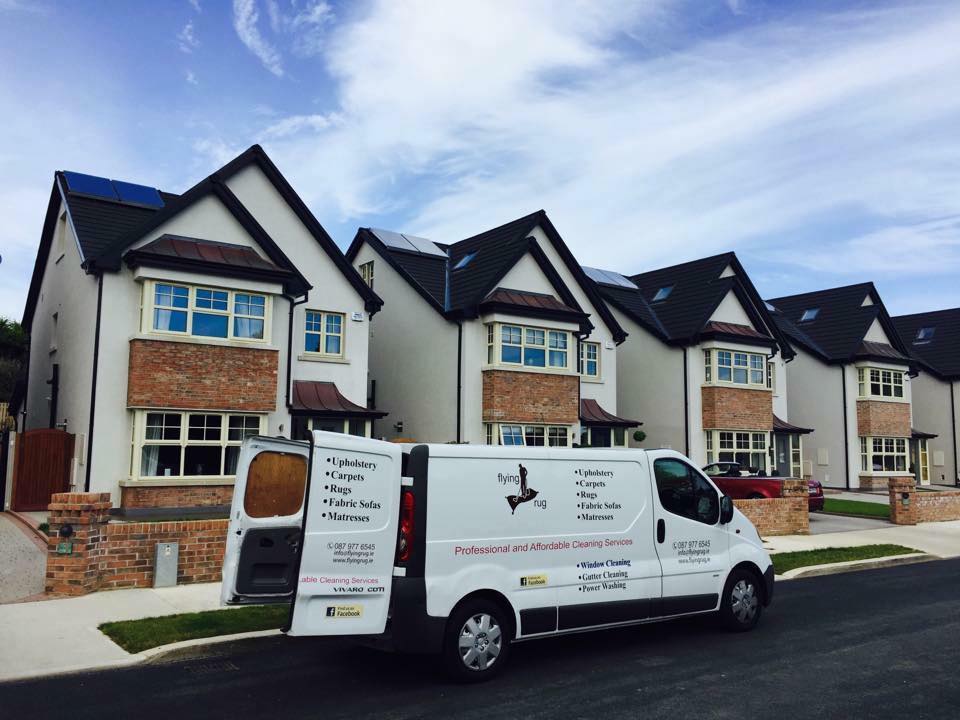 We offer a wide range of cleaning services specialising in:
External Windows Cleaning
Flying Rug offers excellent cleaning services at unbeatable rates in the Greater Dublin Area. Flying Rug is an independent, family business and we train all our technicians to use the latest technologies and eco-friendly cleaning solutions. No effort is spared when delivering the best cleaning service to our domestic and commercial clients.
At the Flying Rug we use the latest cleaning technology along with non-toxic and biodegradable (eco-friendly) cleaning solutions that will leave your carpets hygienic, clean and fresh in just 1 or 2 hours.
We Guarantee Our Work
Depending on your needs and expectations, we offer a tailored service, which is the best value on the market.Particular attention is paid to the conservation of cleaned surfaces.
We guarantee the work we carried out. If you are not 100 percent satisfied with our work we will perform the work again at no charge to ensure that you are content with the results. We are committed to completing every job flawlessly to gain the repeat business that has been key to our success.